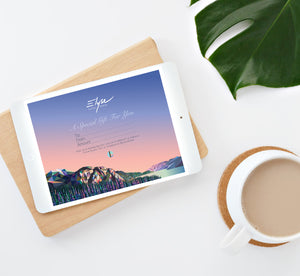 Looking for a quick but special gift for someone and not sure what print or painting they would like? You can now purchase a gift card for birthdays, anniversaries, weddings, new homes or any special event!
I also offer personalized printed 8.5" x 11" Gift Certificates depending on your preference and needs. If you would like me to personalize a printed gift certificate by adding in a message and filling out the to and from section please email hola@elysedodge.com with your details.
If you would like to offer an amount not listed below please also email hola@elysedodge.com and I would be happy to provide a custom amount for you. Please note that all currency is listed in US dollars.